Beautiful combination of Design and Technology
High Quality ........ nded Products Only
Smart Password Based Door Locking System
Access Methods: Password + Mechanical Key
Model - NS-3798
with 1 year WARRANTY and BILL
One Master PIN to Enroll or Delete ers
Now the Security of your Home/Office is Literally in Your Hands or Rather at Your Fingertips.
Easy Installation
No Expert Requi
High Quality & Reliable
nded Product with 1 Year Warranty & Bill
Product Description
This is a Smart Password based Door Lcoking System a better choice for Home Securtiy. With this Model you get a feature of Reversible Handle accommodates Left or Right opening Doors means It can ed on both side of doors (Left & Right Door).
Features & Technical Specifications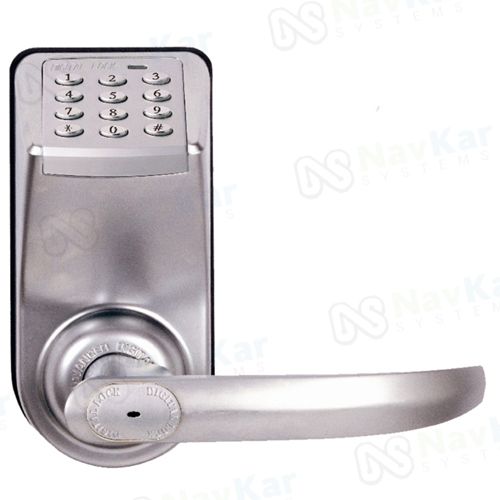 Features
DIY – easy installation
32 PIN memory capacity
PIN code upto 8 Digits
One Master PIN to enroll or Delete ers
2 Access Methods : PIN code & Mechanical Key
Reversible Handle accommodates Left or Right opening Doors
es 4x AA standard Alkaline Batteries
External 9V Port Provides emergency Power
Note:- Please do not buy if you don't know what it is| and how to e it.
Clear all doubts before purchase by Contacting !
We kindly request you to give the 100% positive feedback as you will be completely satisfied with the product. It will help to grow in the Shopclues
Image Displayed is for illtrative purpose only.Actual Product may vary from the displayed image but features and specification would be same or higher as defined above.